Welcome to Artemisia House..
..Your home away from home in the breathtaking Pelion Mountain of Greece! We are thrilled to have you as our guests and can't wait to share the magic of the region with you.
Our guesthouse offers a variety of comfortable accommodations, including 2 double rooms, 2 lofts, and 2 apartments, all with stunning views of the surrounding landscape. We've done everything we can to make sure you have everything you need for an unforgettable stay, from cozy bedrooms to fully equipped kitchens and spacious common areas.
Artemisia House
The guesthouse consists of 6 modern, fully equipped rooms, which own amenities such as a fireplace, air-condition, wi-fi, plasma TV, small kitchenette with mini-bar, balcony, en-suite bathroom.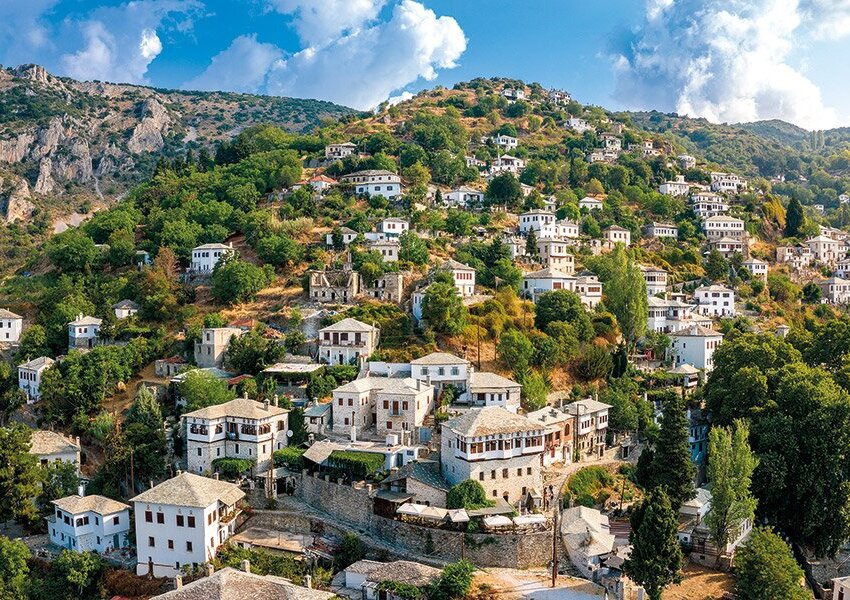 Pelion is a great destination to visit both in summer and in wintertime. Because of the excellent location, Pelion is a great destination for skiing in winter and a paradise for hikers in warmer months. Combine this with the crystal-clear blue waters and beaches of the Aegean Sea and it's hard to find a better destination in Greece that has so many features on offer.
The region of Pelion is known for its natural beauty, rich history, and charming villages, and we're here to help you discover it all. Whether you're here to hike the trails, explore the beaches, or simply relax and soak up the atmosphere, we're confident that you'll fall in love with this magical place.
Tsagarada is perhaps the most famous village of Pelion which achieves the perfect combination of mountain and sea. Built amphitheatrically on a verdant slope, it offers a unique view of the Aegean Sea and is surrounded by beautiful beaches, coves, and inlets.
Beautiful mansions, traditional neoclassical and stone-built cobbled streets, flowered courtyards, centuries-old plane trees, and chestnut trees create an ideal landscape. The village is sparsely built and gives the impression of many settlements united by cobbled streets and paths. The beautiful churches on four central squares gave their name to the main districts of Tsagarada.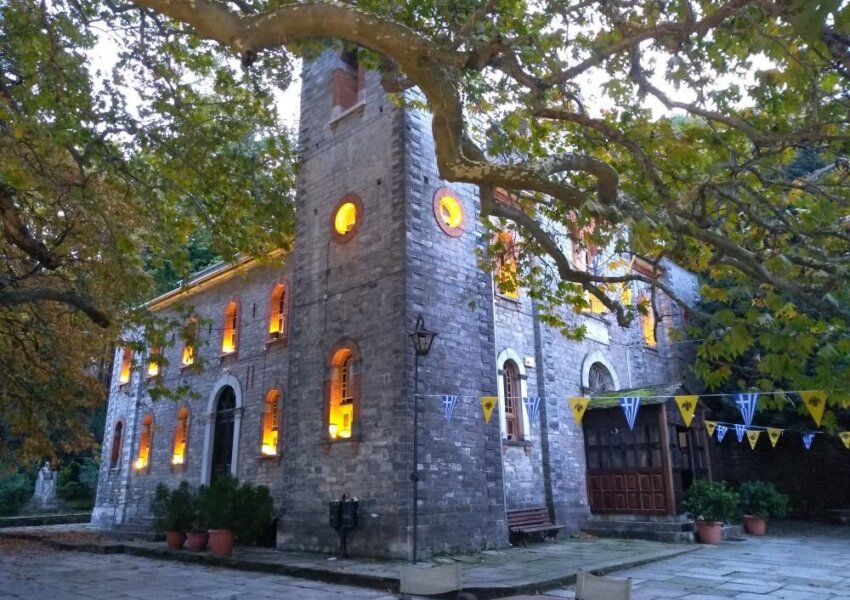 " Amazing room! Big, clean, spacious facilities. The view was great and the hostess welcoming and helpful! The house and garden are amazing. . Perfect for relaxing! Mylopotamos and Fakistra beaches are very close and you must go. I will definitely visit the place again. I highly recommend it."
"We very much enjoyed our stay in an extremely clean, spacious and well equipped room! The host was super friendly and communicative, providing us with all the right tips for dining and sightseeing in the wider region. We found a fresh made local pie upon our arrival and fresh fruits."
"Natalia the host is very friendly and approachable. She is happy to spend time chatting about the area and give recommendations on where to eat, places to walk and beaches to visit. She very graciously accommodated my very late arrival. A treat of little cheese pastries were left in my room one day which was a lovely touch."